Share Ludo Fun with your Family Members, Friends or Audience and Earn Guaranteed 1.5% Commission on each match that your referral play. Also get a chance to Win additional ₹5100 for free. Our referral program is slightly easy but how ?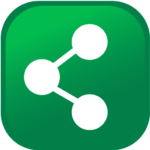 Open Ludo Fun and Click On Share Button. Then Share With Your Friends or Audience via WhatsApp, Telegram, Youtube, Instagram or etc.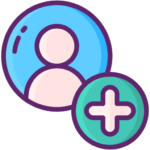 Ask your friend to Sign Up via Gmail and Verify their Mobile Number. Don't Forget to Enter Your REFER Code While Signing Up. Friend will also Get ₹10 Bonus.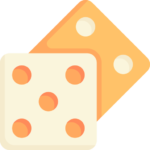 All set these are the simple steps that has been completed. Now you will earn 1.5% Commission on each match that your friend play. Withdrawal Easily
Earn additional ₹5100 Monthly ?
If you invite more users on Ludo Fun from your Referral Code and You Earn Highest Commission then other users are earning the there is a monthly program that organized by Ludo Fun in this if you got First, Second or Third Place in Highest Referral Earning then you will get ₹5100 for First Place, ₹3100 for Second Place and ₹1100 for Third Place. You can easily check what's your current place in Ludo Fun's Leaderboard Section.
This will be your passive income because you have to work just one time for this and you will get monthly rewards without any effort. You can use this prize to play game or you can withdrawal it directly to your UPI, Paytm or Bank.